Blog Entry
Many times we need to quick wiring the electronic circuit on the prototype board (perforator board). One of the problems wiring this kind of prototyping board using the ordinary wire (PTFE insulated wire) is it become difficult and looks clumsy when the electronic circuit become complex, especially if we want to rewire the same terminal more than once. Now take a look at this prototype board wiring method used in "LM324 Op-Amp Line Follower Robot with Pulse Width Modulation" article on this blog.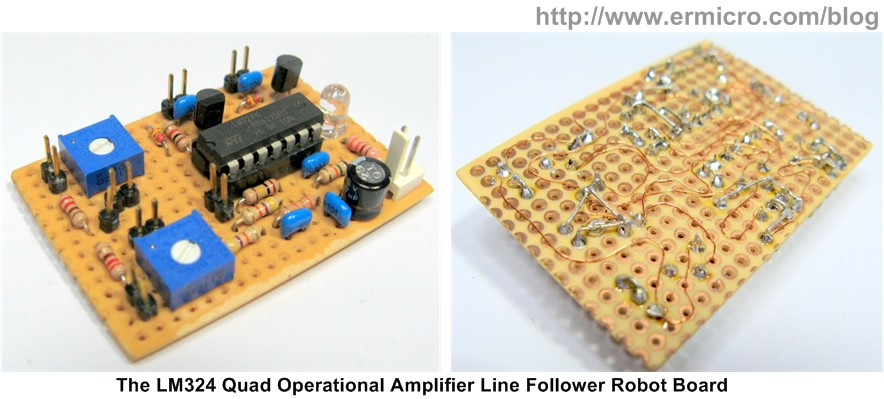 From the above picture you could see that I used the copper enameled wire that you could easily found in many discarded electrical transformator. You could use any enameled copper with the AWG (American Wage Gauge) number 25 to 30 (0.45466 mm to 0.254 mm) for wiring your board. Any non switching 250mA to 1000mA discarded wall adapter transformator are a good candidate for the copper enameled wire sources or you could buy it on your local electric/electronic store.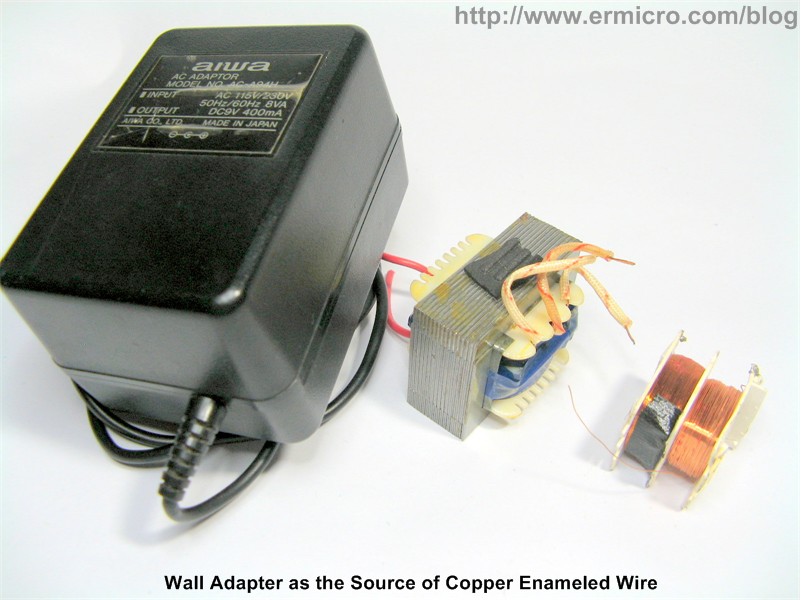 Before applying solder thin on this wire, you need to remove the enameled layer at the soldering point with the utility knife and use tweezers to place the wire on the board. You could also use the glue gun and apply small amount of it to the enameled wire group to make them stiffer and stable.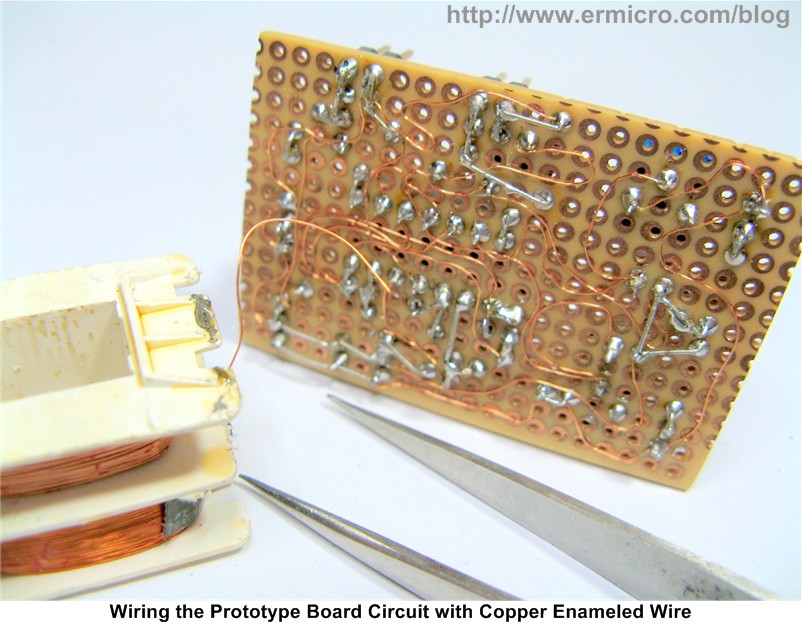 Using this wiring method you could easily populate more electronics components in relatively small prototype board and opening the possibility to hand wiring the surface mount components (SMC) such as the TQFP (Thin Quad Flat Pack) and SOIC (Small Out-Line Integrated Circuit) which is found in many microcontroller package. Hoping this tip could help you prototype your own project quickly and efficiently… Happy wiring…
Bookmarks and Share










5 Responses to "Quick and Efficiently Wiring Your Prototype Circuit Board"